1949 California Gold Rush So-Called Dollar, ANA Convention Badge, and Abe Kosoff Catalog
The Numismatic Gallery, owned by Abraham Kosoff and Abner Kreisberg, published their catalog for the August 1949 58th Annual American Numismatic Association Convention held in San Francisco, CA with an image of the HK-500/HK-501 So-Called Dollar on the cover. This medal was issued by the California Medalists Society and was looped for use as the 1949 ANA convention badge. This article showcases the cover of this catalog along with other material on the ANA convention baadge and the So-Called Dollar.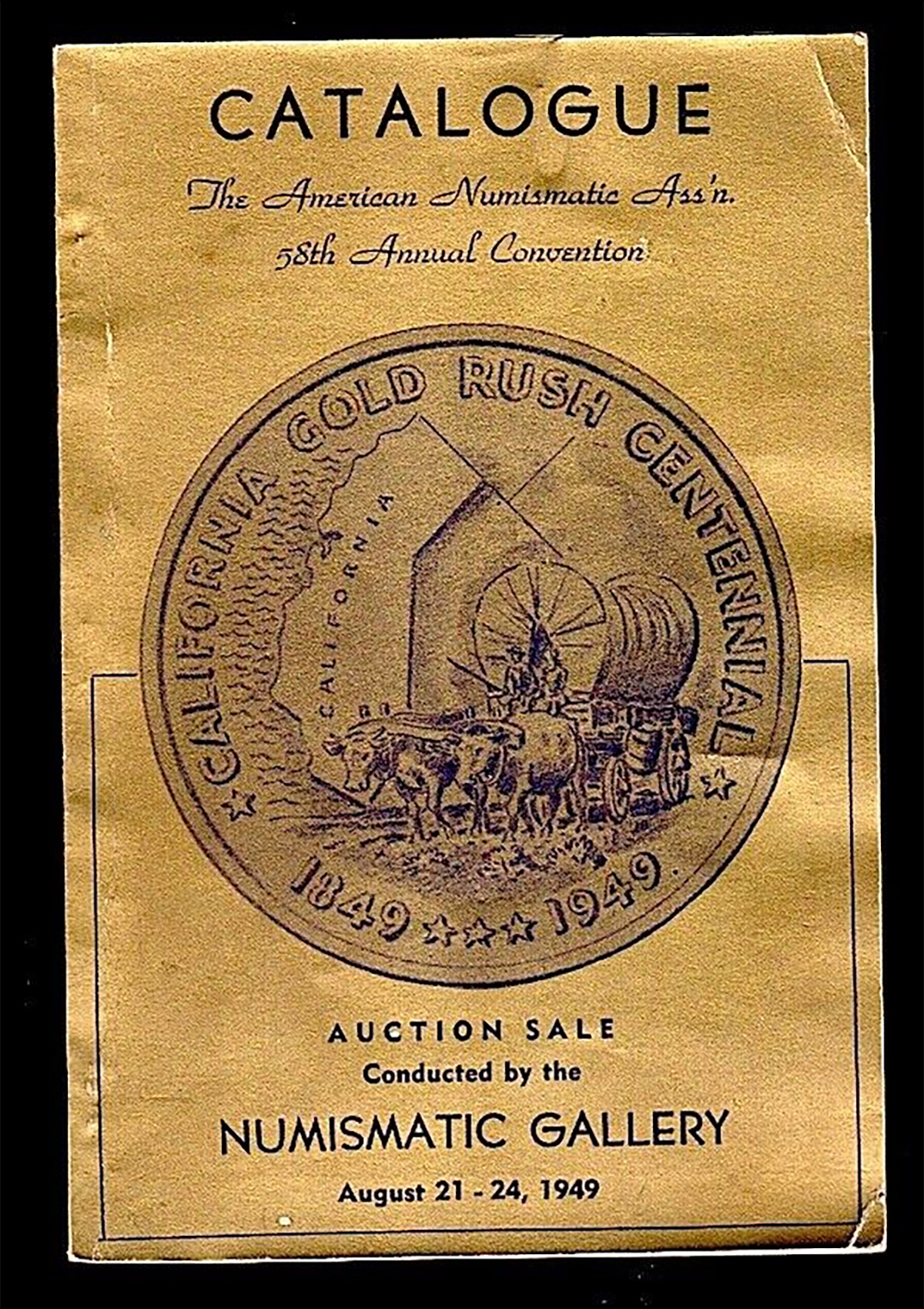 Image courtesy of MW Clark Coins
1949 ANA Convention Badge
The following is the 1949 ANA Convention Badge for Fred E. Tinkham of Hanford, California. Of note, this is the only 1949 badge the author has seen with the name still attached.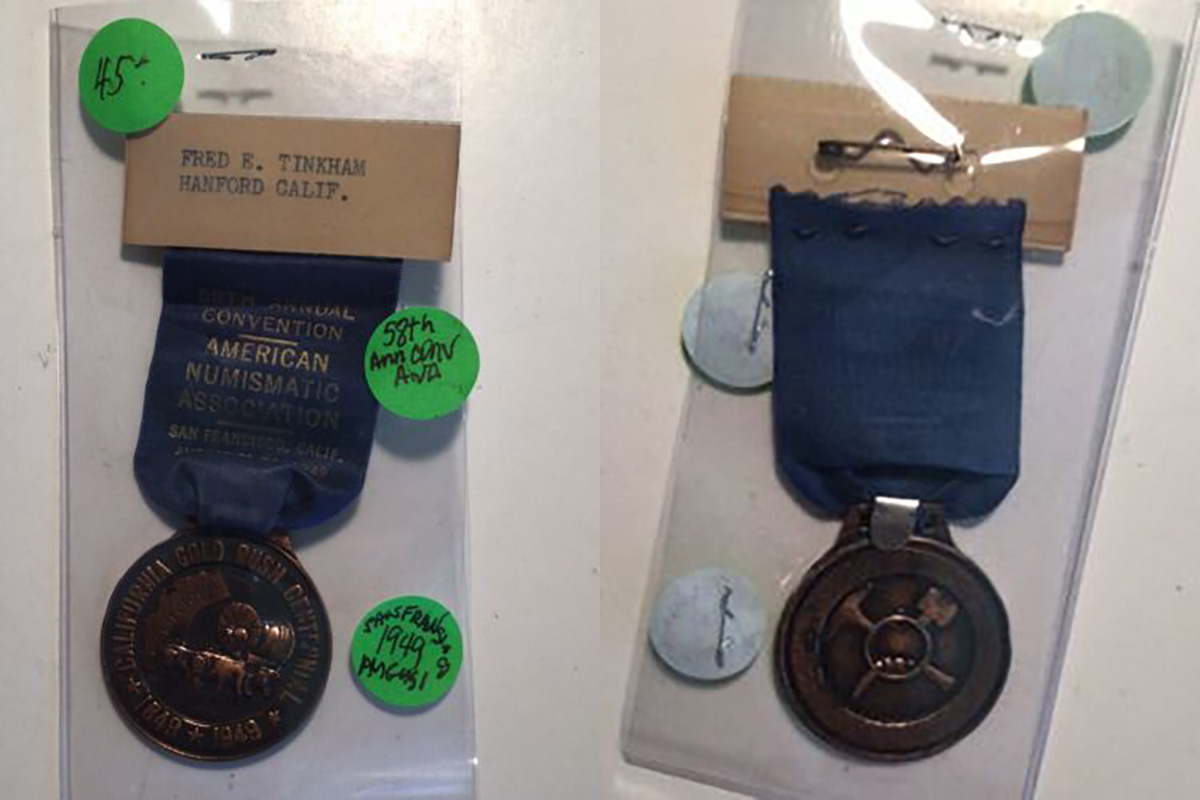 Image courtesy of eBay and WorthPoint
Of note, Fred E. Tinkham, attended the first meeting that led to the formation of the California State Numismatic Association (CSNA). This was described in the January 1957 issue of Calcoin News by the CSNA covering its founding and has a photo showing the group at the first attempt to create the a Califiornia state numismatic organization that became the CSNA. This article mentions that Fred E. Tinkham was present at the first attempt meeting in Fresno, CA with a photo taken by Dr. C. Glenn Curtis shown below.
The complete article on the CSNA is available on the Internet Archive.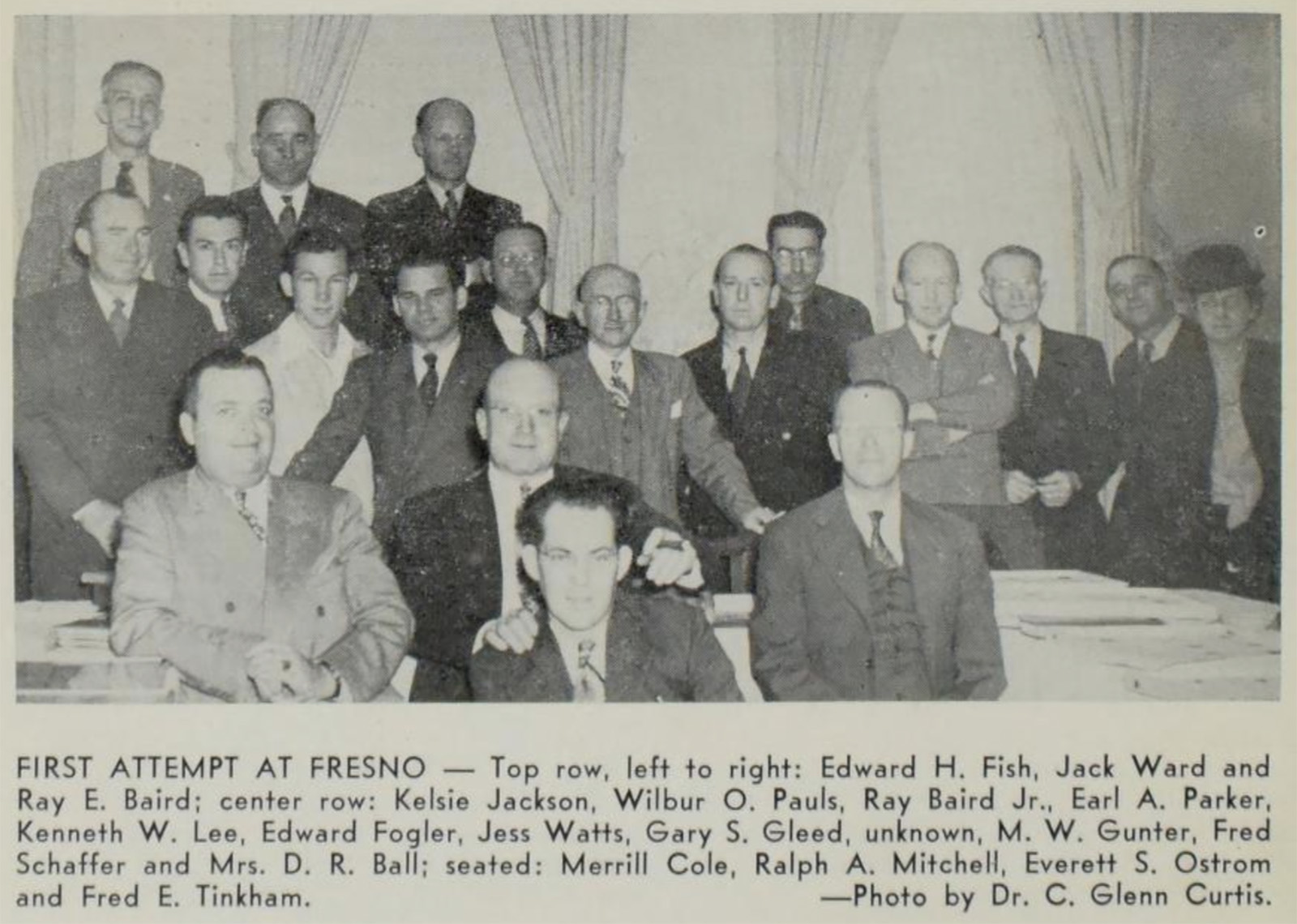 Image courtesy of Dr. C. Glenn Curtis
1949 ANA Convention Badge Article
Virginia Culver, ANA member 39457, wrote an article on the medal which was published in the August 1968 issue of The Numismatist by the American Numismatic Association. The article includes photos of the medal and convention badge by N. Neil Harris and Glenn S. Smedley.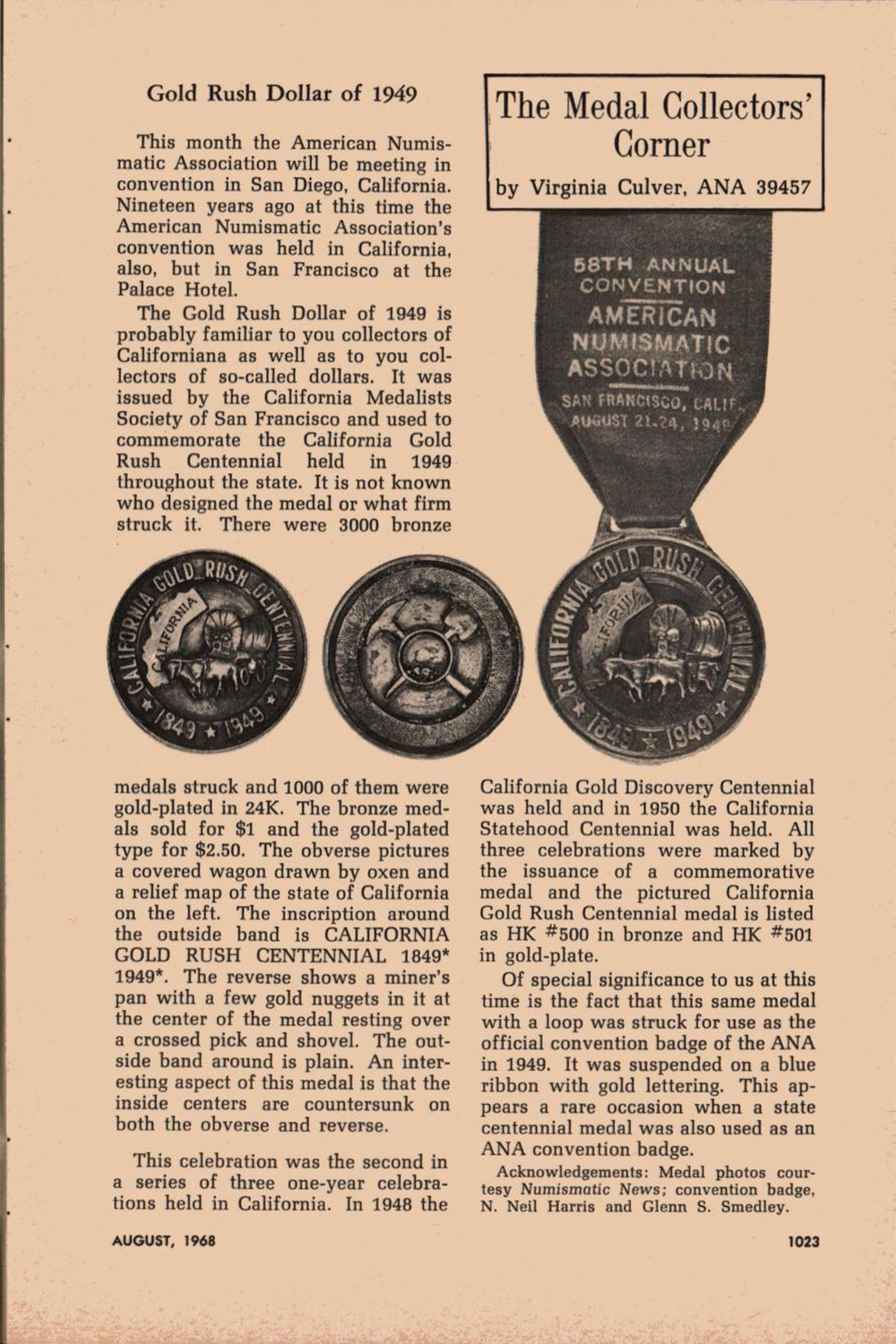 California Medalists Society So-Called Dollar Medal
Images of the medal are below showing some differences including:
state lines between Oregon and Nevada as well as Oregon and Idaho on catalog vs. none on medal
3 stars between the dates 1849 and 1949 on the catalog vs. 1 star on the medal
ocean waves on the catalog vs. none on the medal
This is a top pop 2/0 NGC MS-65 specimen that was sold by Stack's Bowers in their 2015 Americana sale.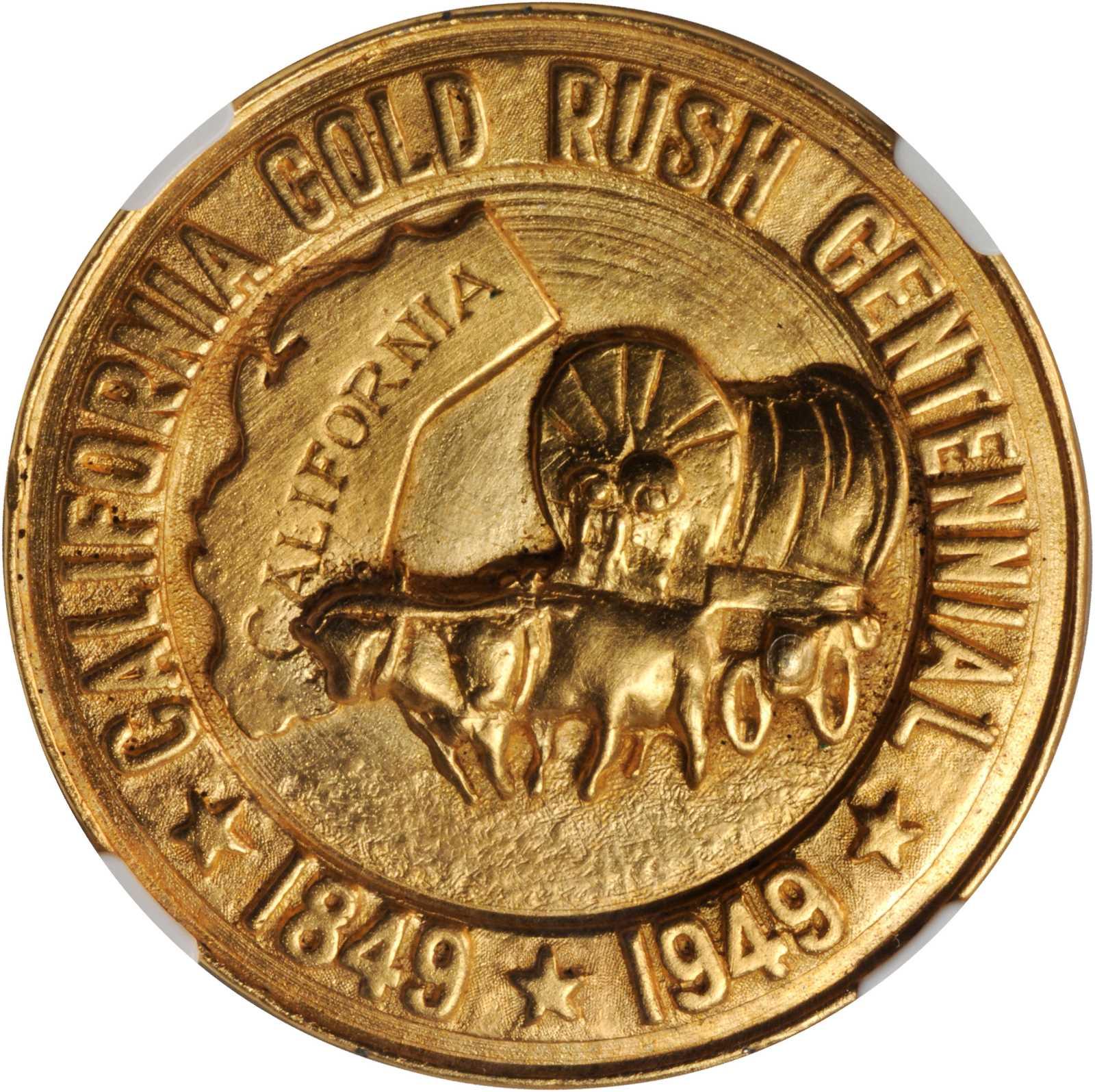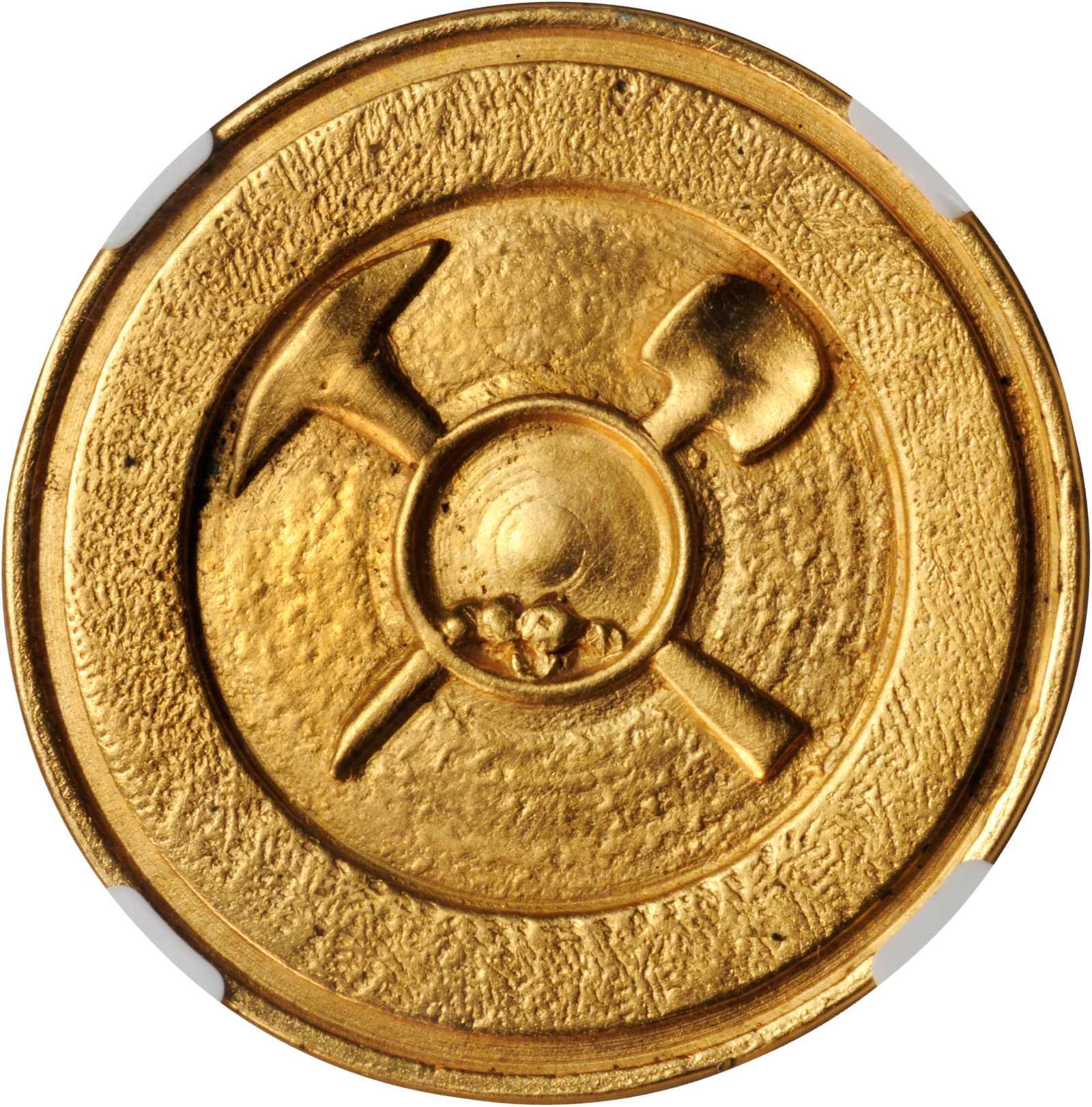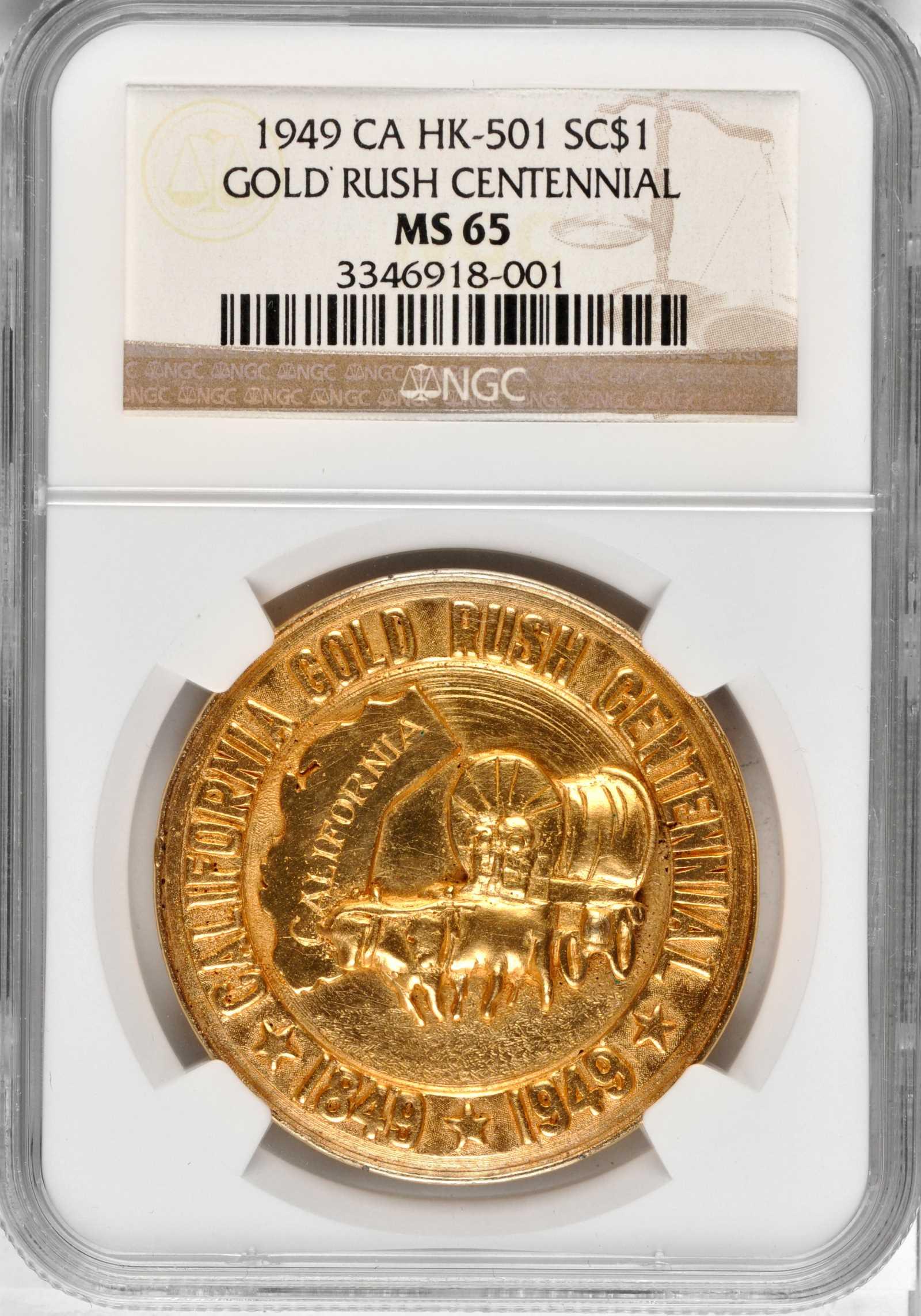 Images courtesy of Stack's Bowers
2021 So-Called Fellowship Gathering Medal by Jeff Shevlin and Daniel Carr
This design was featured in a 2021 medal for the So-Called Dollar Fellowship Gathering held by Jeff Shevlin who commissioned the gathering medal from Daniel Carr and the Moonlight Mint. Below is an advanced digital model rendering for Daniel Carr of the medal.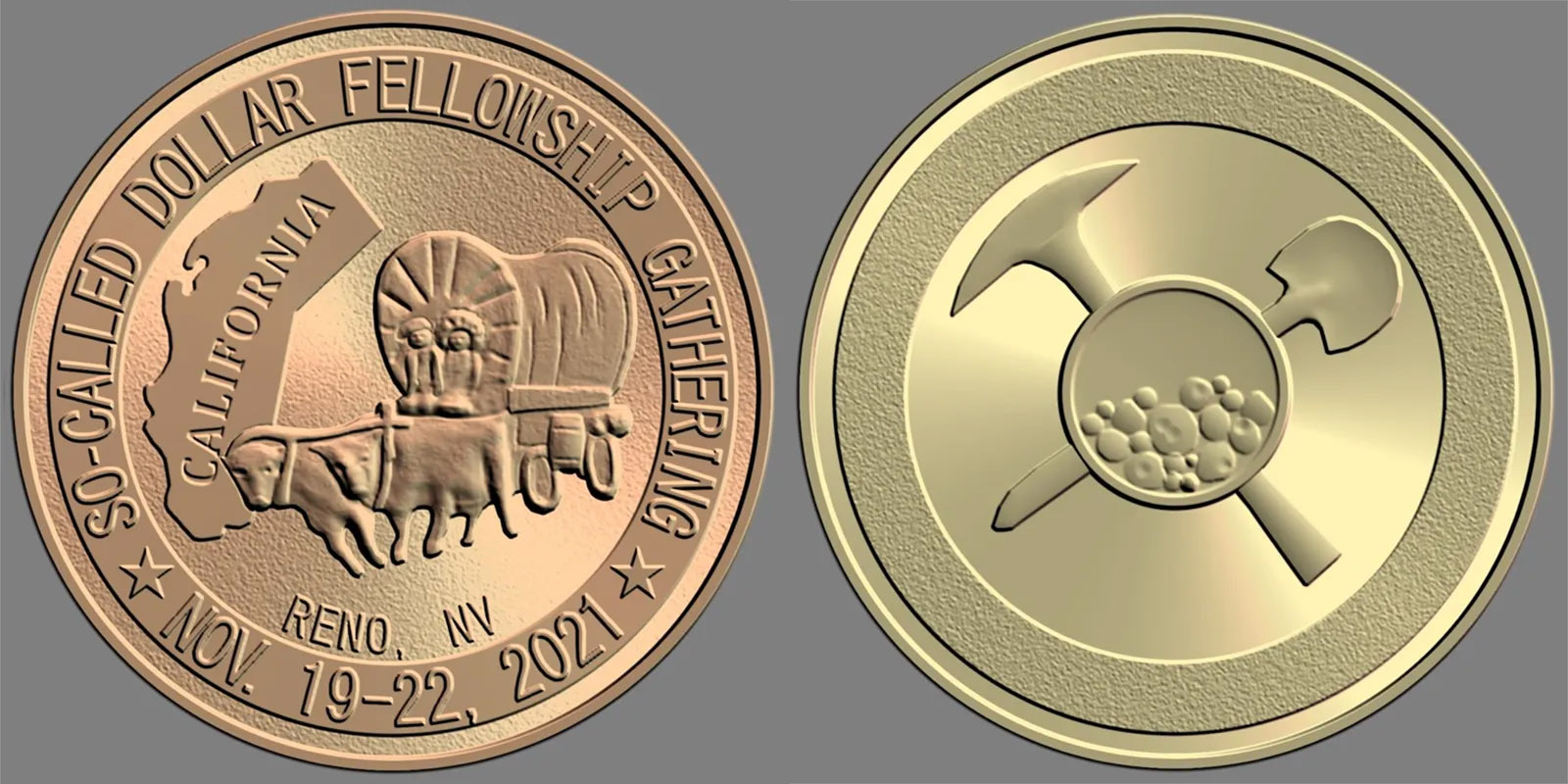 Images courtesy of Daniel Carr.
References